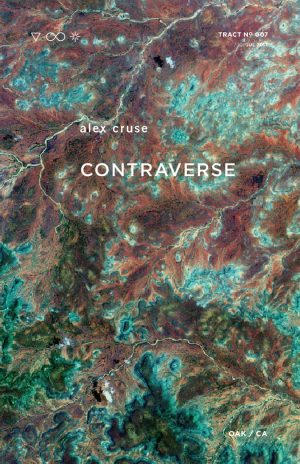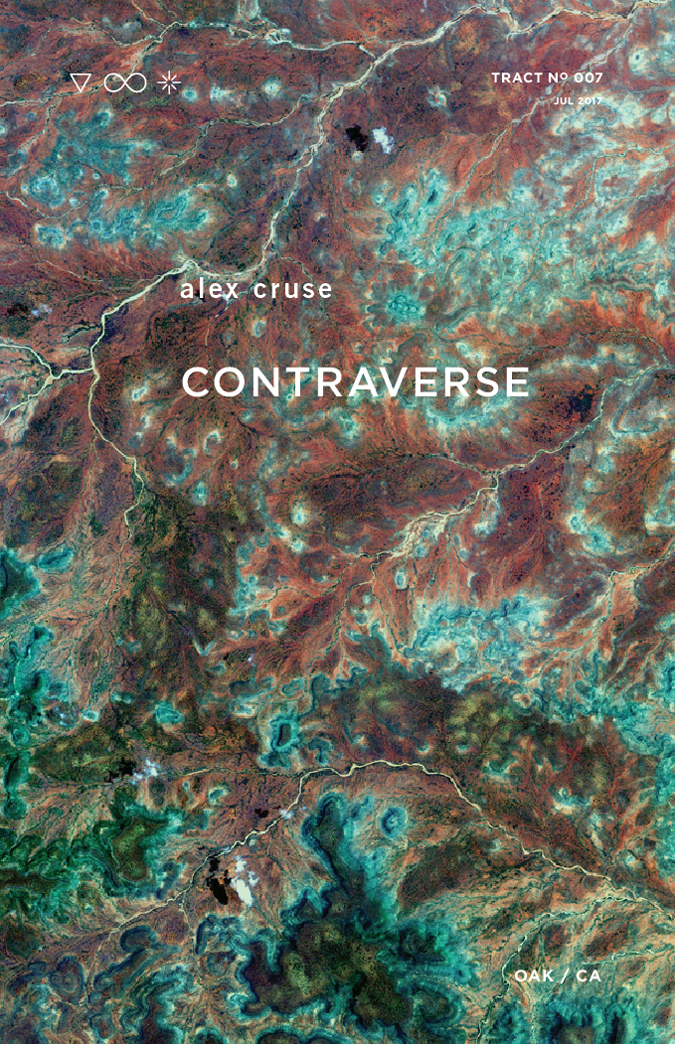 CONTRAVERSE
Poetry
,
Timeless Infinite Light
$15.00
How do we navigate the vertigo between technology and our bodies? CONTRAVERSE is a guide and a counter-spell for the nexus of big business, big tech, and the state that situates our lives. Shimmering between cosmology and information overload, CONTRAVERSE asks that we re-map our relation to the grid and seize control of our cyborg bodies.
Praise
Alex Cruse's CONTRAVERSE removes the managerial from the menagerie, repopulating the dystopic ecology of quants with "wild-types." The poetry "despises a clock" and rejects "corrupt syntax" to which the "ambit of life is reduced." Cruse never hews to the individual, except to say there's another way—"and i am to project a continued person? in this frustratingly normative plot?" If there is a subject it is always public, dispelling the fiction of self-possession, and throwing the "muscle of a liberal thing" into atrophy so that we might "crawl back inside uninscribed." Cruse swaps ego for 'we's, and shareholders for the dispossessed practice of holding what is truly shared. In her words: "we are talking about an actual fucking material loophole, here." I trust her. We really are.
Details
Timeless, Infinite Light
ISBN: 9781937421236
Paperback, 72 pages, 4.5 x 0.2 x 6.8 in
Publication Date: 2017