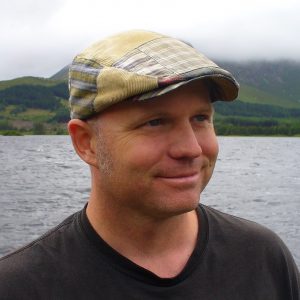 Chad Sweeney
Chad Sweeney is the author of six books of poetry, Little Million Doors (Nightboat Books, winner of
Nightboat Prize, 2019), Parable of Hide and Seek, White Martini of the Apocalypse, Wolf's Milk (bilingual
Spanish/English) Arranging the Blaze and An Architecture, and two books of translation, The Art of
Stepping Through Time, the selected poems of Iranian dissident poet, H.E. Sayeh and Pablo Neruda's
final book, Calling on the Destruction of Nixon and the Advancement of the Chilean Revolution (2019).
Sweeney's poems have been included in Best American Poetry, The Pushcart Prize Anthology and Verse
Daily. He is the editor of the anthology, Days I Moved Through Ordinary Sounds: Teaching Artists of
WritersCorps in Poetry and Prose, and Iroquois elder Maurice Kenny's posthumous collection of poetry
and prose: Monahsetah, Resistance, and Other Markings on Turtle's Back. Chad Sweeney holds an MFA
from San Francisco State University and a PhD from Western Michigan University. He is an Associate
Professor of English/Creative Writing at California State University San Bernardino where he edits Ghost
Town Lit Mag. He lives in southern California with his partner, Jennifer Kochanek Sweeney, and their
two boys.
Books by Chad Sweeney: