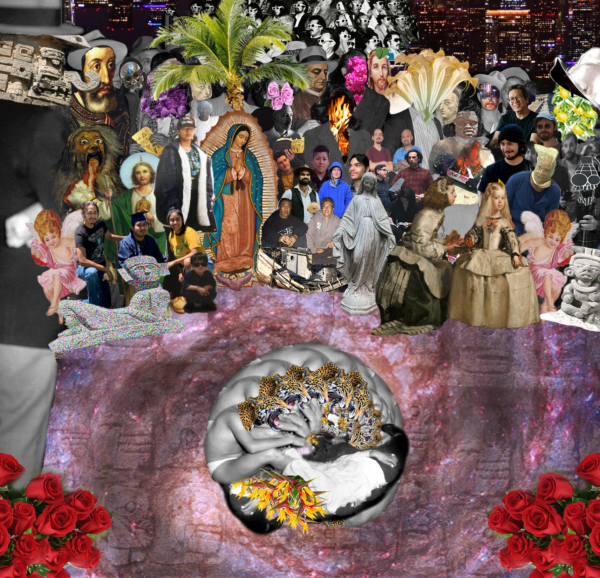 Blog
|
Angel Dominguez on the Process of Writing Letters to Their Worst Enemy in Desgraciado
February 18, 2022
Today on the Nightboat blog, we're celebrating the publication of Angel Dominguez's Desgraciado (the collected letters)! Desgraciado, a project born as a response to the prompt "write a love letter to your worst enemy," is a collection of letters written to Diego de Landa,  a Spanish friar who attempted to destroy the written Maya language in the Yucatán on July 12, 1562 by burning codices, eight centuries of Mayan literature. Intimate and personal, Angel's letters offer a space beyond the temporal to connect more deeply with their family, community, and kin. Take a look at some of the letters and illustrations that went into the process of making the book.
___________________________________________________________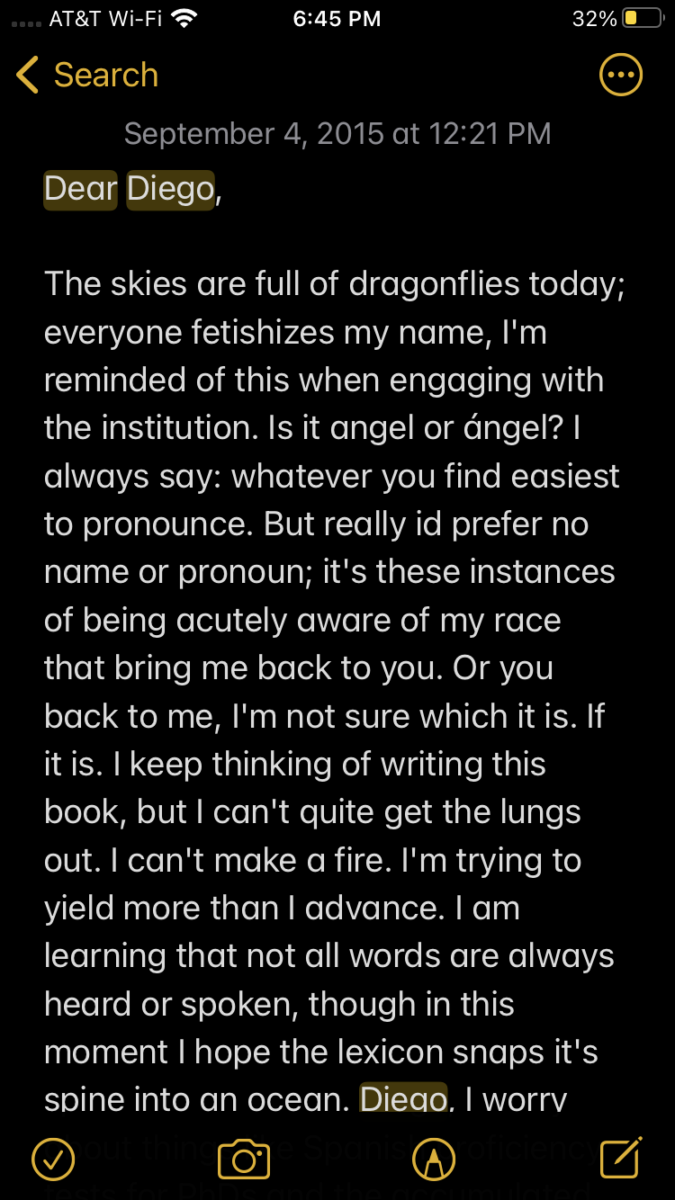 This letter was written at a bus stop in Longmont, Colorado waiting to go to my next job. The sky really was filled with dragonflies (the most I'd ever seen at that point) and I had been having a particularly rough set of weeks rife with micro and macro aggressions, all centering around the pronunciation of my name. I think this was originally written around 2014 and was edited on the current date on the note. It was important to me at the time to embrace a sense of giving yourself permission to write wherever the writing happens, whether it be pen, keyboard, or in this case: notes app.There are a lot of letters written in this way.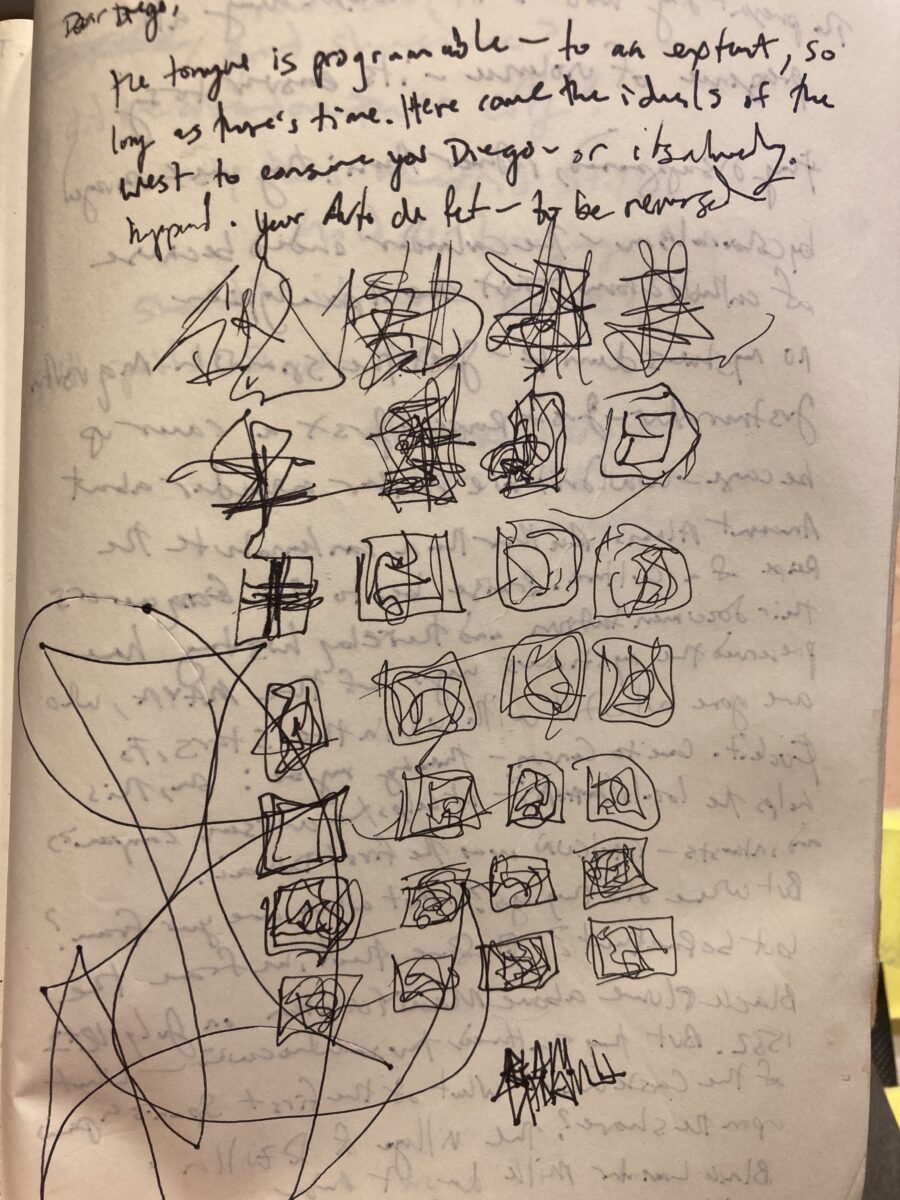 This letter was actually found the day the book went to print when I was scouring my old notebooks for other things. It seemed fitting for there to be missing letters in the collected letters given Diego's own collected writings are ultimately incomplete and missing. Here, the language breaks down into asemic language/symbology. Thinking of how energy is transmitted through recorded-gesture, beyond language (is anything "beyond" language?). Maybe you (dear reader) know what I was trying to say in these shapes.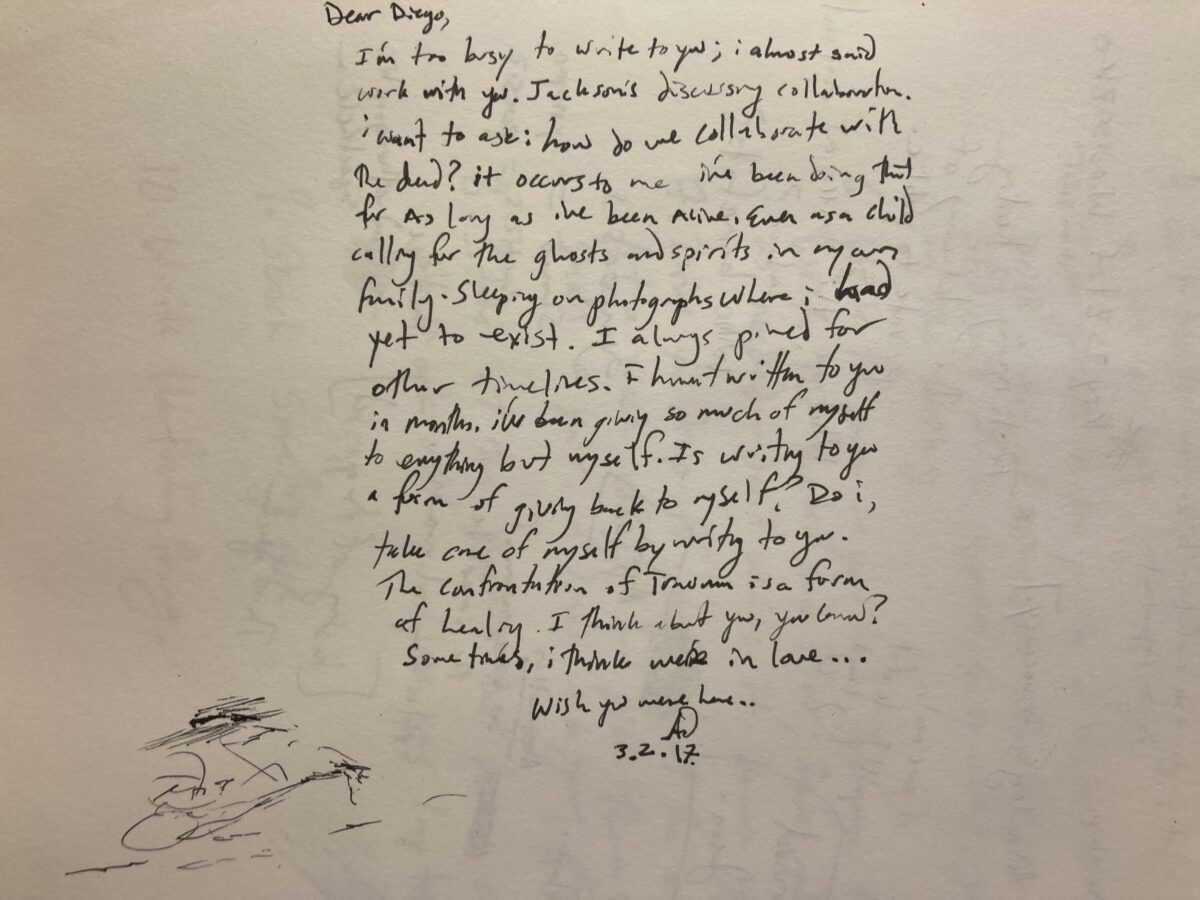 This too is another lost letter found after the book had gone to print. My dear friend, the brilliant & luminous filmmaker Jackson Kroopf was living and working on his MFA in the Santa Cruz mountains, and I think Jackson was giving a lecture on collaboration as this letter was written. I've always admired Jackson's approaches, insight and thinking towards collaboration both in his filmmaking and writing which are steeped in such tender praxis. I don't think I was writing much during this time because of how much I was working, but I guess it was always that way with Diego. The letters would find a way to punctuate the ongoing endurance of the quotidian. Like sunlight through a cloud.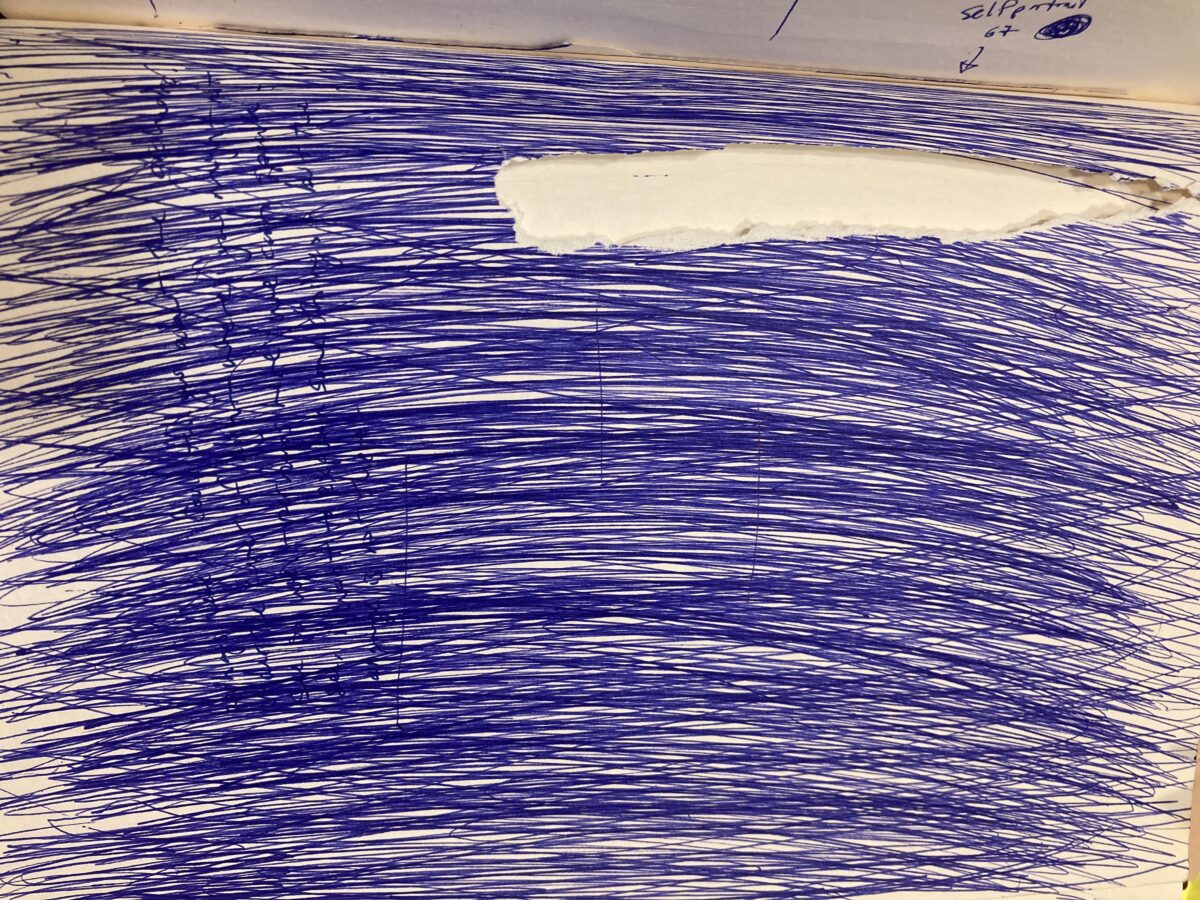 At one point, the project that would go on to become Desgraciado included an ongoing series of self-portraits, sketches, and illustrations. They all still exist within the various notebooks that house them. There was this hope that there might be a way to capture the excess of the letters; their energies and velocities. There's language buried in this blue one. There's also the disappearance of a portion of the page giving way to the possibility of the following page. This was another entryway into Desgraciado. That's the thing about this project. It always invited everything in. In that way it allowed me to invite Diego (I started to write Desgraciado) into my life and my practice in a way that didn't destroy me.
***
Angel Dominguez is a Latinx poet and artist of Yucatec Maya descent, born in Hollywood and raised in Van Nuys by their immigrant family. They now live amongst the Santa Cruz Mountains in Bonny Doon, California. They're the author of Desgraciado (the collected letters) ( 2021), ROSESUNWATER (2021) and Black Lavender Milk (2015).