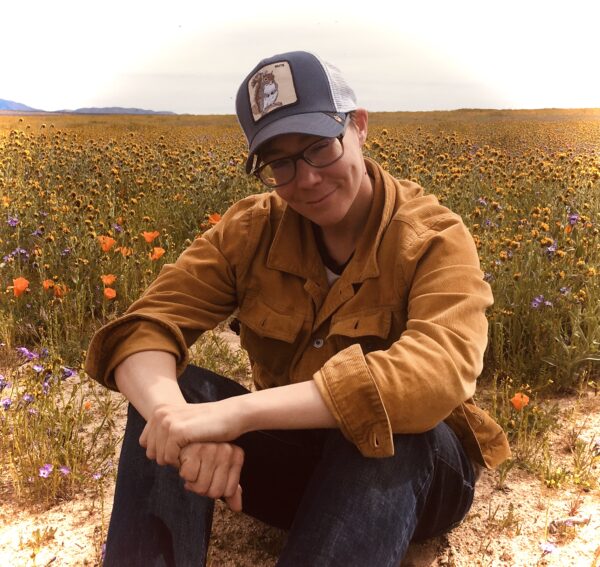 Blog
|
Tiff Dressen, Author of Of Mineral Talks to Nightboat Fellow Snigdha Koirala!
April 19, 2022
Happy publication day to Tiff Dressen's Of Mineral! To celebrate, Nightboat fellow Snigdha Koirala speaks to Tiff about queer genealogies of San Francisco, the collapse of boundaries between the "urban" and the "wild," King Lear, and more! Take a look below.
_________________________________
Snigdha: Of Mineral is concerned with collapsing the boundaries between the "urban" and the "wild," and gestures toward a more unified, intermingling relationship between the two. Can you speak more to this relationship? What was it like cultivating it in the book? 
Tiff: Thank you, I love this question, especially because I wasn't conscious that such a collapse of "urban" and "wild" was happening in the work. Since I was a kid, I've always been drawn to this intermingling of urban and wild particularly in the form of abandoned, empty lots, where nature is actively reclaiming land, taking it back, where financially unviable land transforms into habitat for more plants, birds and insects (even if invasive). As an adult, such empty spaces in a city have always felt like pauses, spaces in which to catch one's visual breath. 
Sometimes this intermingling with wild and urban fills me with awe and terror—for example, the morning I was walking alone in Holly Park, and realized that the large canine who swiftly brushed past me, touching my leg on her way down the hill was in, in fact, a coyote. Or while I was meandering through St. Mary's Park onto a path lined densely with Ceanothus and Flannelbush to find myself confronted by a large coyote pacing back and forth in front of me, eyeing me cautiously, guarding the path from any interlopers. And realizing that it was pupping season and the thick bushes were likely a den, I slowly backed up and took another way home. Or the time about a year ago when someone found a mountain lion perched in the tree (ready to pounce?!) in front of their house on Mission Street, a busy thoroughfare.
Many of the poems in Of Mineral were written during a period of wandering San Francisco, trying to commune with the last "wild" places left, most of them being on or around the city's peaks. And I'm trying to imagine how this land looked, what it sounded like, what it smelled like before "explorer" Don Gaspar de Portolá and company landed (the neighborhood in which I lived is named after him). What did this chunk of land mean to its original people, the Ramaytush Ohlone?  What does the city mean to the individuals breathing, imagining, sleeping, eating, dreaming, and creating on its fringes, sidewalks, doorways, freeway underpasses, forgotten nooks and crannies, the hole in the cyclone fence that leads to a kind of no man's land covered in fennel and thistle, a bit of privacy, perhaps a place to call home for a while. I felt as though the poems themselves had to be capacious enough, that their forms had to be open enough to contain all this.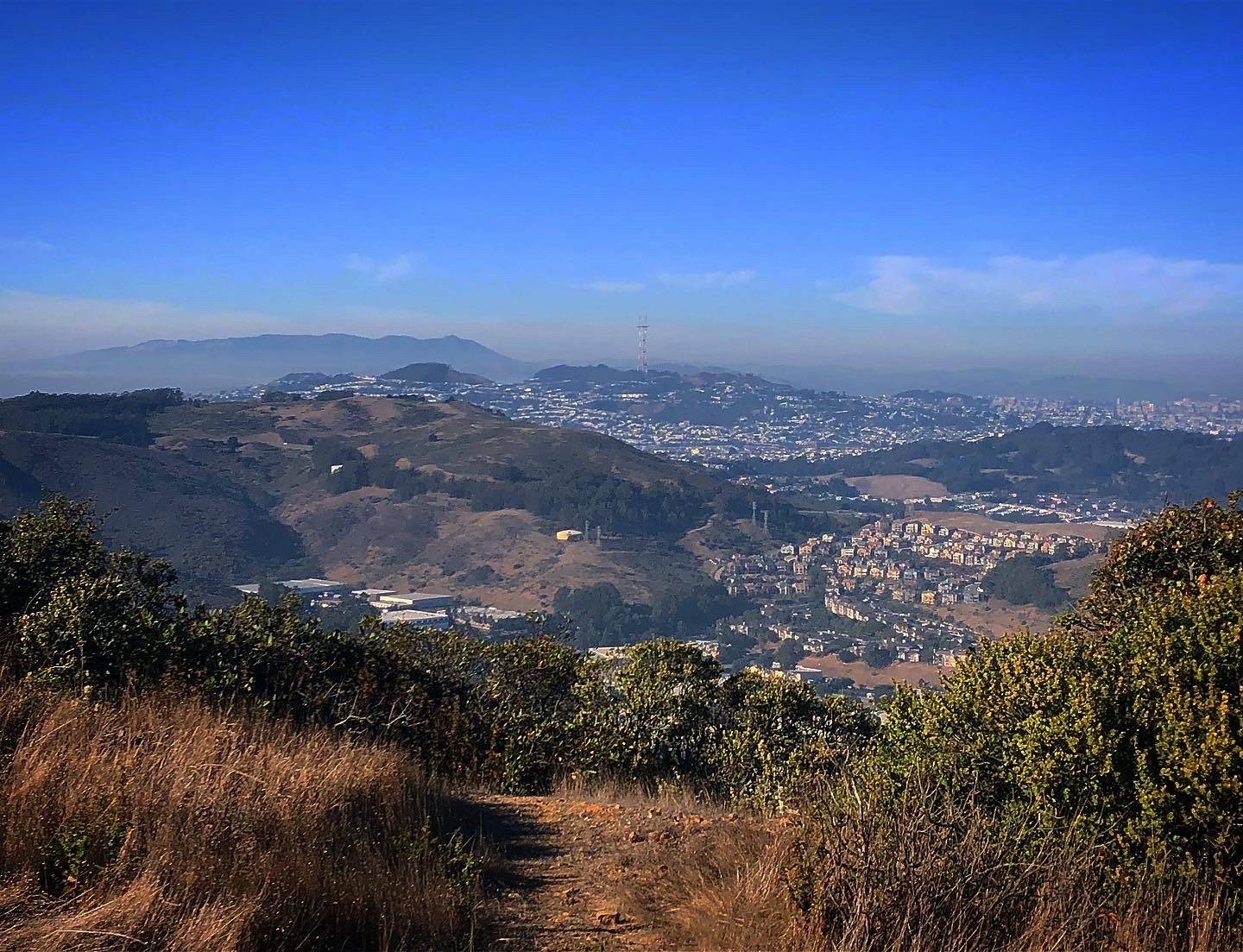 Snigdha: There's a very strong thread of embodied-ness running through the collection and this is particularly apparent in the imagery of the poems. I'm curious as to how it influenced the form of your poems. How did you develop the relationship between the two? 
Tiff: I'm trying not to take embodied-ness for granted (in general!) and in my writing.  So where embodied-ness does appear in these poems, it's carefully considered. Oftentimes, the embodiment can serve as an anchor, a concreteness, the thing that cannot be denied, the thing I can be sure of. I know it happened, I felt it happen, my body tells me so. And, it can also be a site of transformation "I bend to touch/the scabiosa/and go sub rosa" where the "I" of the poem longs for dispersal into or unification with the cosmos, "I want/to be matter/buried at/sea". There are about 60 different elements that compose the human body, the majority of which are found in trace amounts so this idea of being reabsorbed back into the earth, water, and earth's atmosphere (and maybe beyond) is a strong impulse for me and my work. Going back to what I mentioned above, forms must be created, explored, and tried on (and sometimes fail) to accommodate this. For me, every new poem is *almost always* also an experimentation in form.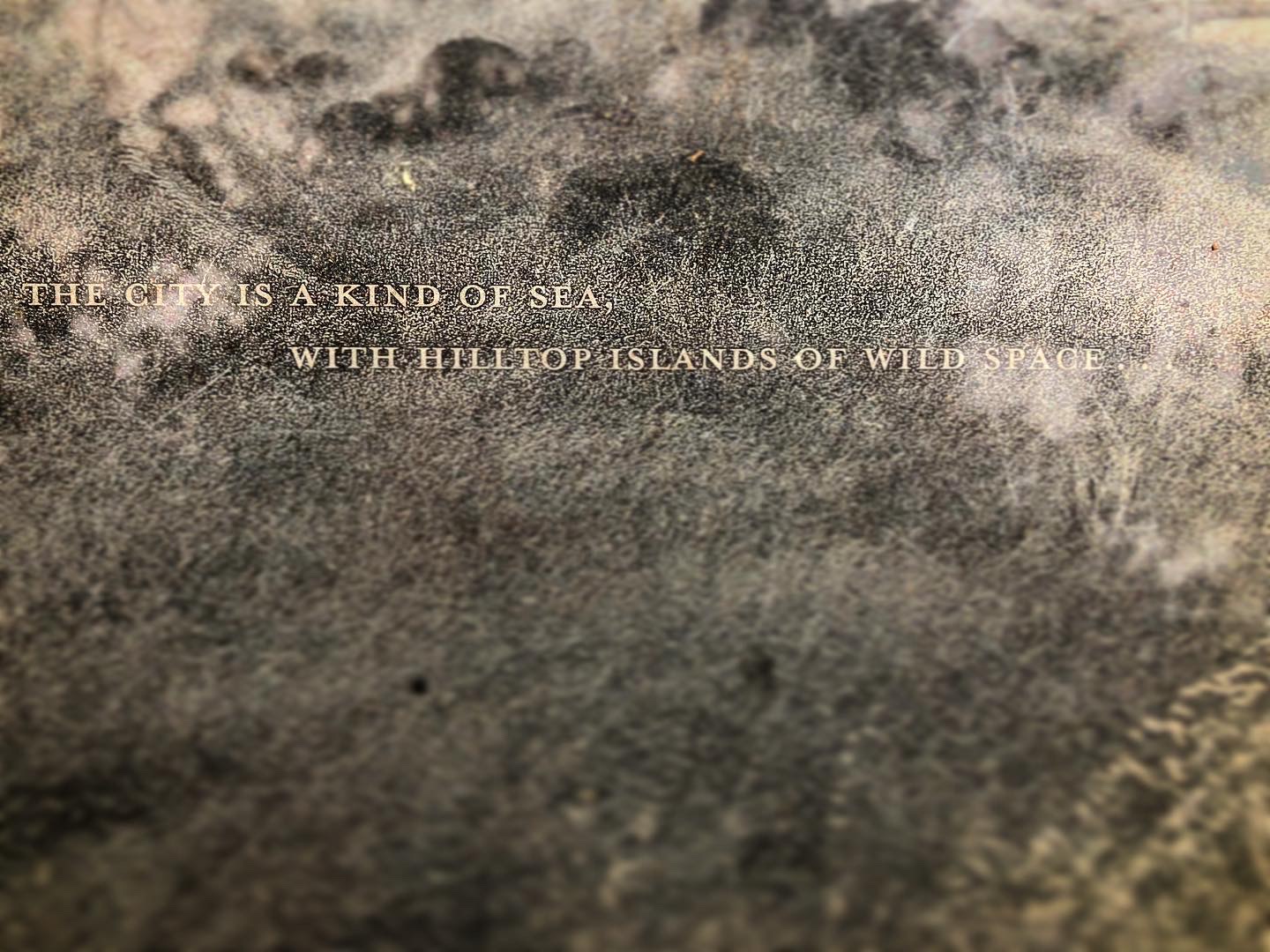 Snigdha: There's a kind of gathering together and accumulation of various elements (from water to time to colors)  in the book, but also a general dispersal and spread. The latter is especially gestured toward through the form and the play with white spaces. How did you approach the tension between the two seemingly opposing forces in the book? What was the process like? 
Tiff: I'm enjoying how this question resonates with what I've mentioned above. In addition to that, I've noticed that I'm increasingly titling my poems with names of months or feast days (such as Epiphany) which are also tied to a month or season. I have this impulse to keep track of time, to note the season in which a poem was written or started, and I think the gathering, dispersal and spread you're picking up on could also be the ways in which the poems are responding to rhythms of natural cycles and seasons. And, in that framing, the tension seems necessary and generative.
Snigdha: The collection is quite referential, as you draw on Paul Eluard, Rantes' ruminations on playing Bach, King Lear, and others. Can you speak to the ways in which these references shaped and molded your writing process? 
Tiff: The poems in this book capture a long period of time, about 20 years. Each of those epigraphs and references within the poems themselves mark time (again, my compulsion to keep track of time). They mark the time in which I was deeply engaged with, for example, exploring (through poetry) the film Man Facing Southeast and intensely listening to Bach as a result, and years before "coding" became all the rage. The quotes from San Francisco poet Beverly Dahlen's beautiful, long poem "A Letter at Easter: to George Stanley" also mark a time when I struggled to write a poem dedicated to person and place, and was finally only able to do so after moving back to San Francisco. I think of "A Letter at Easter: to George Stanley" as the root, the foundation for "A Letter in May: from Portola, San Francisco."  In fact, I hope that everyone who reads this interview will seek out Beverly Dahlen's poem, and her work in general.
"King Lear" has a special resonance for me. It was the first of Shakespeare's plays, I could read with both my head and heart. And then later in life, a few years ago, I had the wonderful opportunity to play Earl of Kent (Lear's devoted and trusted companion) in a Bay Area grassroots production of King Lear. Our little theater troupe spent two years learning and rehearsing the play. The language of Lear embedded itself into my consciousness so that often when I'm writing a connection to it will emerge. 
Snigdha: The book is steeped in a queer genealogy, particularly in the context of San Francisco and its history as it pertains to AIDS and gentrification. Can you speak more to this genealogy and the ways in which the book writes from and roots itself in it? 
Tiff: I arrived in San Francisco as a young queer during the mid-90s dot com boom, and was miraculously able to find a tiny room of my own: 80 square feet with a skylight in an old Victorian residential hotel on Market Street, at the edge of the Castro. ACT UP had a meeting place in the lower level of our building. I distinctly remember the Bay Area Reporter (San Francisco's weekly newspaper for the LGBT community) headline for Thursday, August 13th, declaring no obituaries for that week. However, I did share bathrooms and shower rooms with other residents, and that's when I became acutely aware of AIDS as it was claiming the lives of my neighbors, who were a mix of folks. Bathrooms and shower rooms can tell you a lot about how someone's doing physically, emotionally, and spiritually. 
A little later when I joined the MFA program at the University of San Francisco, I had the wonderful opportunity to work with SF poet Aaron Shurin, and become aware of my Bay Area queer poetry lineage that included Aaron, Robert Duncan and Jack Spicer. The first time I recognized myself was when Aaron was speaking of genderqueerness in a poem we were reading together in class. I really wish I could remember what poem it was. Those early San Francisco experiences made indelible marks on me. I left San Francisco in 2000 for a much more affordable East Bay, and then moved back again (almost 20 years later) to an entirely different San Francisco which is explored in Of Mineral. I felt like I was walking around with amnesia, trying to remember a city of which I had only obscured memories. I'm currently working on a longish poem inspired by Joe Brainerd's "I remember" about my early experiences in San Francisco. I'm still haunted by that period of my life.
**
TIFF DRESSEN was born and raised in St. Paul, Minnesota. Their latest book is Of Mineral (Nightboat Books, 2022). SONGS FROM THE ASTRAL BESTIARY (lyric& Press, 2014) is their first full-length collection of poetry. They currently live in Oakland and work in the Office of Research at UC Berkeley. They are also the author of Keeper (Woodland Editions, 2005), Because Icarus-children (WinteRed Press, December 2010) and for Aeolus: variations on the element (co-published by the g.e. collective and Poetry Flash, 2011). Their work has appeared in many journals including New American Writing, VOLT and 26: A journal of poetry and poetics.