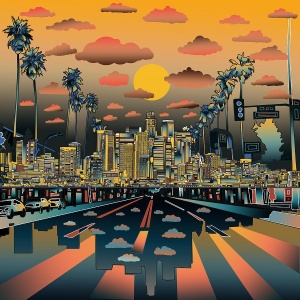 Events
|
Nightboat Offsite Readings at AWP
March 22, 2016
AWP, the behemoth of poetry conferences, is nearly upon us. This year poets descend on Los Angeles. Prepare yourselves… and mark your calendars for two exciting Nightboat Books off-site events.
You may feel compelled to split your body in twain to experience both of these events, because they are happening at virtually the same time, BUT we must advise against that. Choose wisely!
Friday April 1st @ 7pm
Nightboat, Wonder, Krupskaya  @ The Poetic Research Bureau
A reading at the Poetic Research Bureau featuring three presses: Nightboat Books, Krupskaya and Wonder. With: Kate Durbin, Brenda Iijima, Syd Staiti, Orlando White, Mathew Timmons, Melissa Buzzeo, Josef Kaplan, Vi Khi Naoand Eric Sneathen.
Poetic Research Bureau: 951 Chung King Rd., Los Angeles, CA 90012
Friday April 1st @ 8pm
Lana Turner and Nightboat Books Reading @ Blank Spaces Gallery
Lana Turner Journal and Nightboat Books are happy to present readings by Sara Deniz Akant, Brian Blanchfield, E Tracy Grinnell, Michael Heller, Brenda Hillman, Dawn Lundy Martin, Geoffrey G. O'Brien, Claudia Rankine, Sandra Simonds, Cole Swensen, Nick Twemlow and Aja Couchois Duncan. Refreshments will be served. A few blocks north from the conference center. Wheelchair ramp at Friendly Space, in the alley.
Blank Spaces: 529 S Broadway, #4000, Los Angeles, CA 90013
Please also come visit us at the bookfair. We'll be at booth #1120 with many of the above mentioned Nightboat authors and many more.