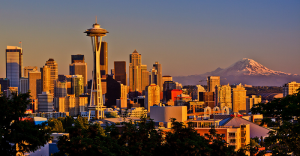 Events
|
Nightboat Books at the AWP Conference in Seattle, February 27 to March 1
February 13, 2014
Visit our table in the Bookfair and join us at two offsite events:
On Thursday, February 27, from 6:30-8:00pm, we'll launch our Spring 2014 poetry titles. Join us at Arundel Books, 214 1st Avenue South, in Seattle, for readings by Brian Blanchfield, Gracie Leavitt, Laura Moriarty, and Brandon Som. Nightboat editors Kazim Ali and Stephen Motika host.
On Saturday, March 1, from 5:00-7:00pm, please join us to celebrate our queer authors at the Alice James Books/Bloom/Nightboat Reading at The Lobby Bar, 916 E Pike St, in Seattle. Readers include Kazim Ali, Mark Bibbins, Brian Blanchfield, Tamiko Beyer, R. Erica Doyle, HR Hegnauer, Rachel Levitsky, Dawn Lundy Martin, Kelly McQuain, Stephen Motika, Eileen Myles, Angelo Nikolopoulos, Suzanne Parker, Brian Teare, Ely Shipley, Richard Siken, and Rachel Simon.