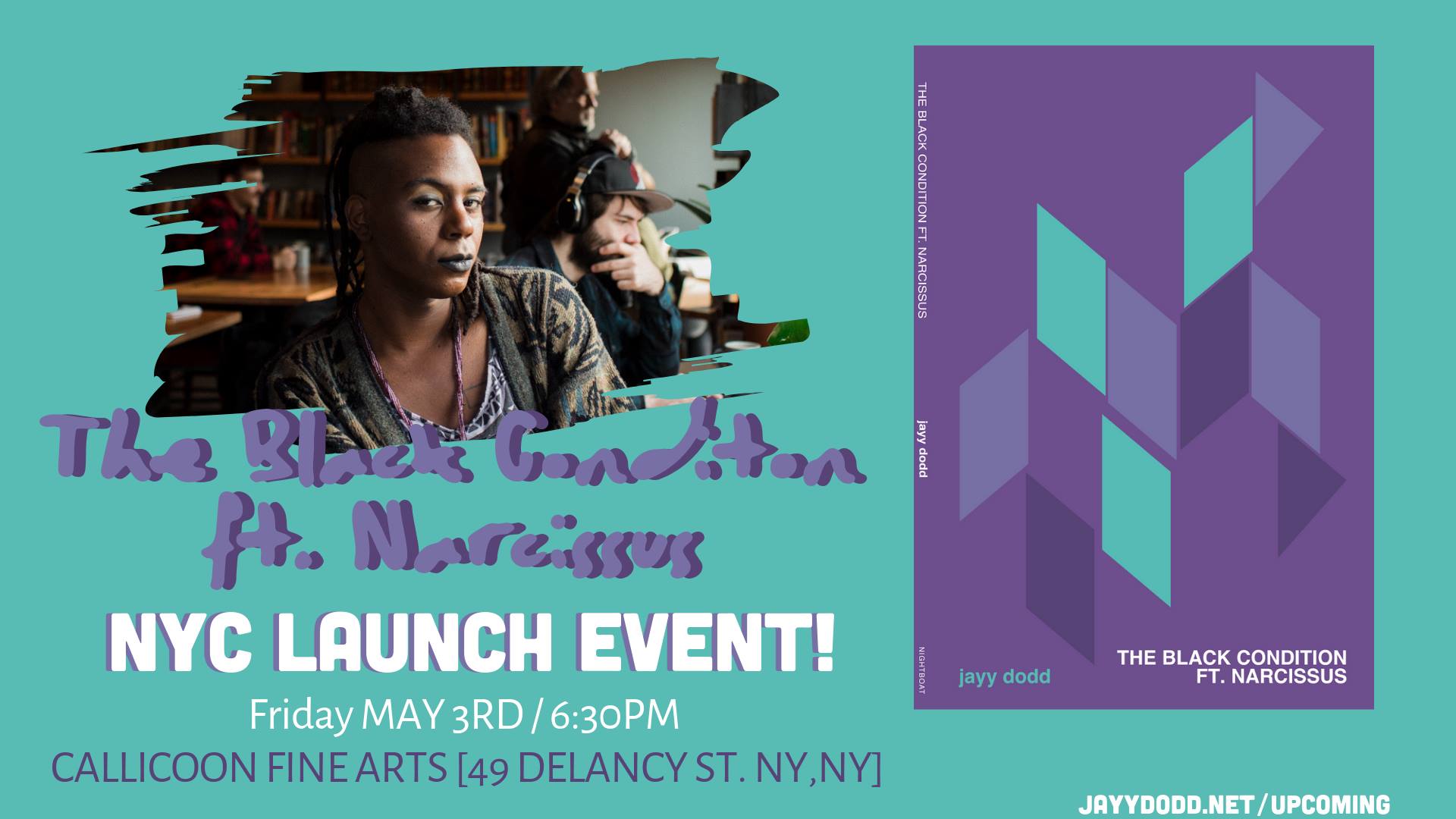 Join us for the launch of THE BLACK CONDITION FT. NARCISSUS by jayy dodd.
We will gather for dazzling readings by jayy dodd, t'ai freedom ford, DeShara Suggs-Joe, Taylor Steele, Morgan Jerkins, & Sean D. Henry-Smith followed by a reception with book signings by jayy.
When: Friday, May 3, 6:30pm-8:00pm
Where: Callicoon Fine Arts
Find more info here!