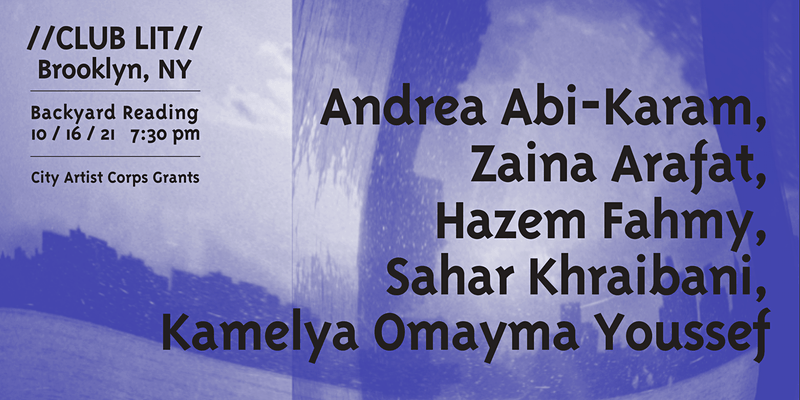 Please join us on Saturday, October 16, @ 7:30pm ET for a backyard reading with Hazem Fahmy, Zaina Arafat, Sahar Khraibani, Kamelya Omayma Youssef, and Nightboat author Andrea Abi-Karam. As a creative response to the ongoing political turmoil we keep finding ourselves in, this assemblage of NYC based SWANA writers will convene to deal with the following themes across poetry, prose, lyric, experimental, and hybrid: queerness, desire, grief, placelessness, homes, migration, obsession, addiction, memoriam, resistance, memory, and healing.
RSVP: https://www.eventbrite.com/e/club-lit-backyard-ft-nyc-swana-writers-tickets-184355431057.
This event is generously supported by the NYFA City Artist Corps Grant. The reading is free, open to the public, and will take place in a first floor accessible outdoor backyard in the Brooklyn neighborhood of Bed-Stuy! Exact address to be sent out to RSVPs.