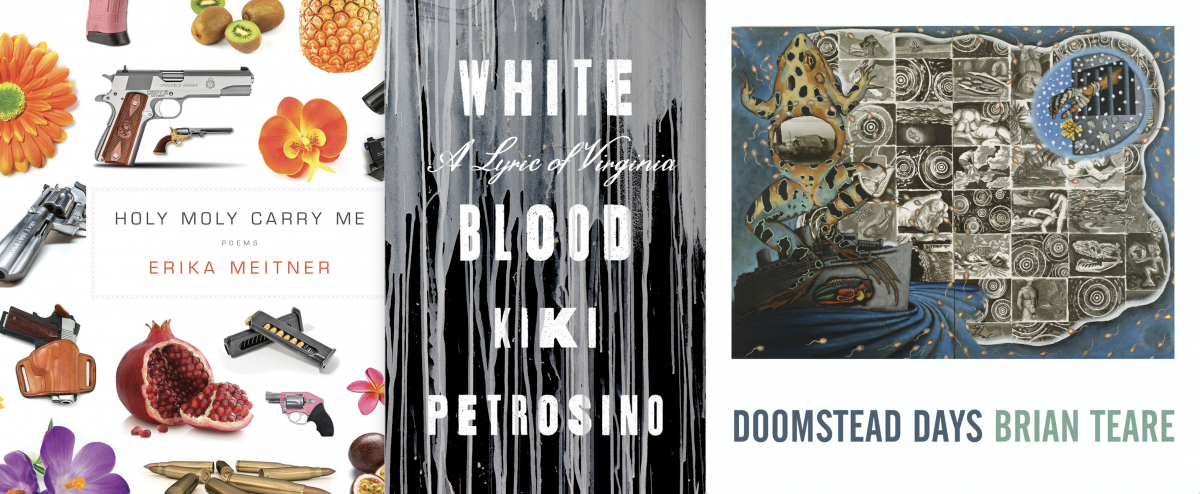 Poets Erika Meitner (Holy Moly Carry Me), Kiki Petrosino (White Blood: A Lyric of Virginia), and Brian Teare (Doomstead Days) read from their newest collections, highly-acclaimed poetry that speaks to contemporary life, working through history, genealogical roots, environmental crises, loss, and more, finding ways to understand and live and breathe.
As part of the all-virtual 2021 Virginia Festival of the Book, this event is FREE to attend and open to the public. To attend, please register below or simply make plans to watch on Facebook.com/VaBookFest. The video recording from this event will also be available to watch after the event concludes, on VaBook.org/Watch.
This event will offer captions.
Register here: https://www.eventbrite.com/e/filled-with-possibility-poetry-tickets-139152309303