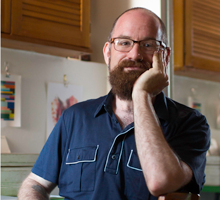 Join us & celebrate Brian Teare for the National Book Award's Award-Winning Readings! It was previously announced that Doomstead Days was longlisted for the award.
More details:
Saturday, November 23 @ 12:00 – 1:20 p.m.
Room 6100 (Bldg. 6, 1st Floor)
with Ariana Reines, Ilya Kaminsky, Camonghne Felix,
Toi Derricotte, Jericho Brown, and Dan Beachy-Quick.
Moderated by Denise Duhamel.