A Marathon Reading of the she said dialogues: flesh memory by Akilah Oliver with Belladonna*!
April 18, 2021 @ 3:00 pm

-

4:00 pm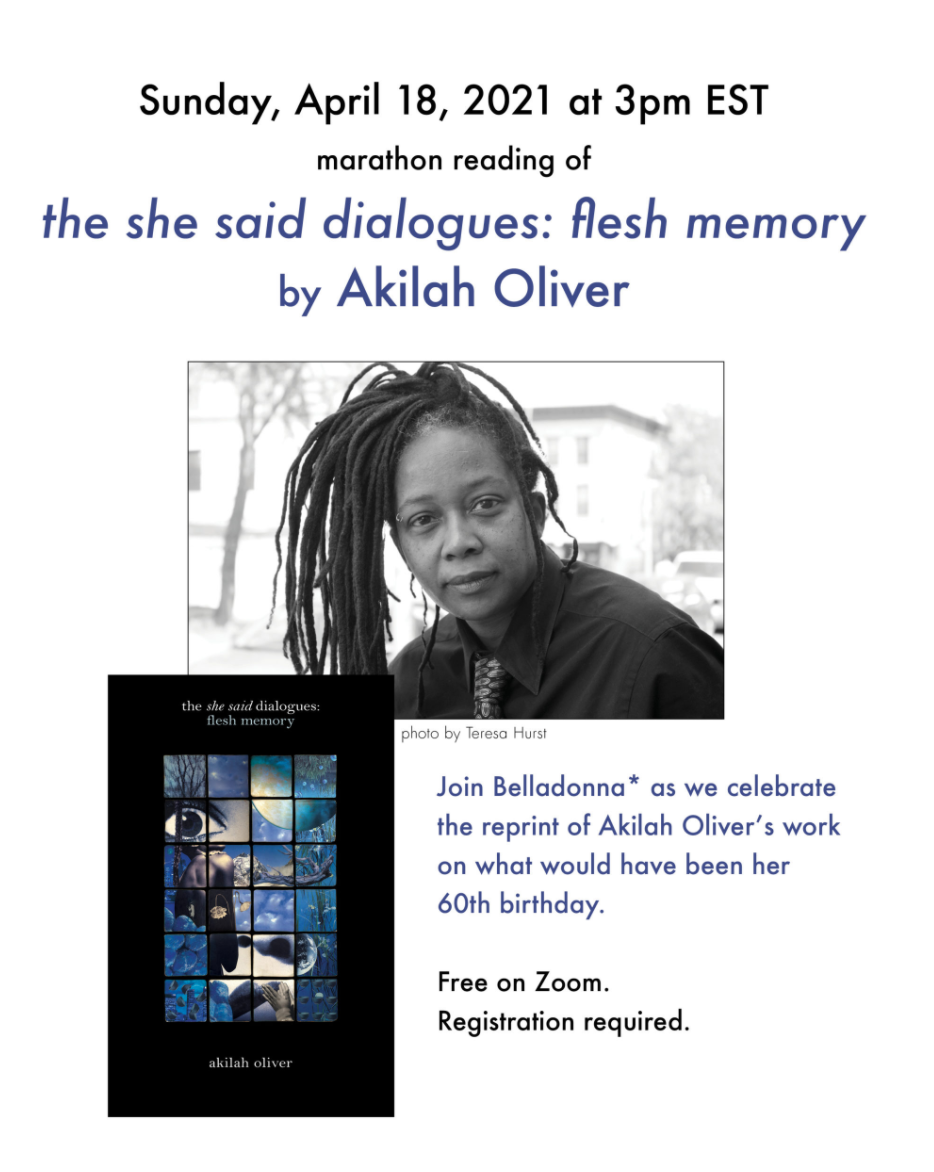 Please join Belladonna* on Sunday, April 18th at 3pm ET for a marathon reading and celebration of the recent republication of the she said dialogues: flesh memory on what would have been Akilah Oliver's 60th birthday.

With readings by Erica Hunt, Danielle Brazell, Michelle T. Clinton, Kim Oliver, Rachel Zolf, Steven Taylor, Fanny Ferreira, Jennifer Firestone, S*an D. Henry Smith, Carla Harryman, John Malpede, David Henderson, Imani Elizabeth Jackson, Tonya Foster, Natalie Peart, LaTasha N. Nevada Diggs, Jaye Elizabeth Elijah, Anne Waldman, Eleni Sikelianos, Danielle Vogel, Marqueta Oliver, Laura Meyers, Andrew Spiers, Airea D. Matthews, Stephen Motika, Jasveen Kaur, Hannah Zeavin, Denise Uyehara, Nancy Agabian, Gail Scott, Saretta Morgan, Erica Kaufman, Julie Patton, Michelle Puckett, and Lou Florez.