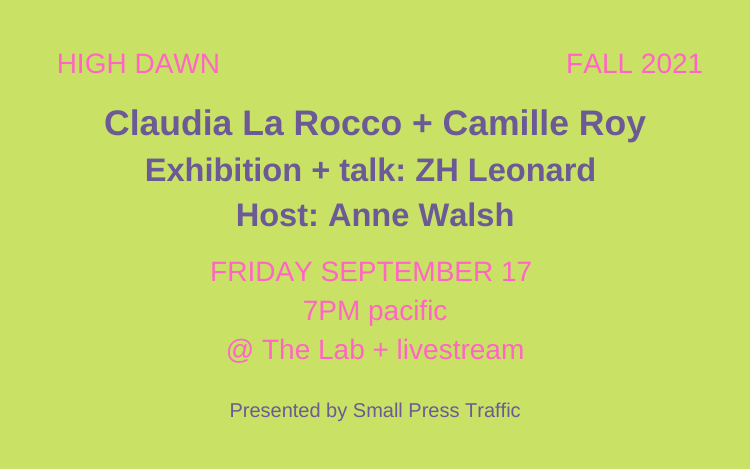 Please join us on Friday, September 17, at 7:00pm PT in celebration of Honey Mine: Collected Stories! Presented by Small Press Traffic and guest hosted by Anne Walsh, the evening will consist of readings by Claudia La Rocco and Camille Roy and an exhibition + talk with ZH Leonard.
RSVP here: https://www.smallpresstraffic.org/sept-rsvp.
Book: https://nightboat.org/book/honey-mine/.