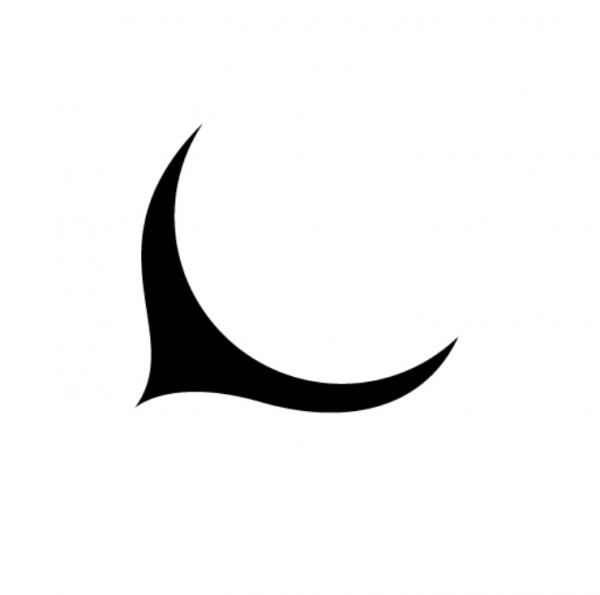 Blog
|
Engaging Black Poetics: Authors and Interns
June 19, 2020
Today is Juneteenth. The Civil War had ended years before enslaved people in Texas were notified. With the Black Lives Matter Movement going strong, we acknowledge how much work there is still left to be done.
Nightboat would like to take a moment to engage with Juneteenth's connection to Black poetics that often engage otherness and intimacies. Below we are sharing stunning excerpts from our Black authors accompanied by beautiful statements from our summer interns. This is our first offering—we'll be sharing more excerpts in the weeks ahead!
•
Excerpt from Rock | Salt | Stone, Rosamond S. King
The question "are you creating demons or maybe just writing poems" threads through geographies of pain, stone, origins, and touch in this beautiful collection. "go home, water-poet" King writes. From Shanghai to Trinidad, Eshun to Oshun, legacies of water and Audre Lorde, the form of these poems delineates and undoes. One section, 'Shadow Poems,' ends in a poem of signs that echoes and reflects an earlier line: "Are you cop-dependent?" We are left with a contemplative and evocative parting image of aloe, rainbows, and salt, of Old Head at the whirlpool and waterfall, looking and vanishing.
from Stranger in the Dark
                                                                                           I cut off my feet
                                                                                           put them in a pan
                                                                                           of olive oil the better 
                                                                                           to make them soft.
                                                                                           I singed my hair all 
                                                                                           over with the iron.
                                                                                           I sprayed acid in my 
                                                                                           eyes to make them 
                                                                                           more mysterious.
                                                                                           I rinsed my mouth 
                                                                                           with bleach to make 
                                                                                           my teeth more white. 
                                                                                           I bound myself with 
                                                                                           steel inventing a 
                                                                                           perfect curved figure. 
                                                                                           You think you're 
                                                                                           going to leave me? 
•
Excerpt from HULL, Xandria Phillips
"In the American version, Orpheus' lyre is a gun." Phillips writes us to reclamation, to doorways of rage and exhaust, to a history of personal and generational violence. In a country that places pain into the hands of black children like toys, their words are necessary. They write us towards this clutched pain, towards the hope of a revolutionized, healed future. 
SOCIAL DEATH, AN ADDRESS
I write to you from the predicament of Blackness.
You see, I've been here all my life and found,
on the atomic level, it's impossible to walk through
most doorways. I can, however, move through
walls. I write to you from the empty seat that isn't
empty. I write to you when a feel is copped.
I write myself out of bed. I write to you as the spook
who sat by the door. I write to you from Olivia
Pope's apolitical mouth. I am here because I could
never get the hang of body death, though it has been 
presented to me like one would offer a roofied cocktail
or high-interest loan. I am only here because I started
eating again. I am only here because I am ineligible
to exist otherwise. I'm only here because I left and
returned through an Atlantic wormhole. I write to you as
the American version of me. In the American version,
Orpheus' lyre is a gun.
•
Excerpt from Don't Let Them See Me Like This, Jasmine Gibson
"If Black Lives Matter, then that means the destruction of America," writes Gibson at the end of her incredible collection that questions what it means to love in an anti-Black, white supremacist, carceral, capitalist system. What is the use value of love? In an interview with Adroit Journal, Gibson says, "love under capitalism calls your bluff or presents a ceiling for how much you can experience the possibilities, or impossibilities of love." We meet hungry ghosts, panelists, "30-year-old theory sad boys," Spinoza, Marx, Fred Moten, vampires, and the body as a drone, just hovering. We see a dead cop at the end of the rainbow: "The role of violence is to get to imagining where there isn't necessarily violence."
STOP TEXTING ME
Thousands of militants in the streets
Want to cum in ecstasy
More than the government's will to strangle them 
Thousands of prisoners want to be free
And to taste air on skin
In the remnants of the carceral state
Burning, still smoking at dawn
When we're all free
In defense of demons
We build your walls
So that you can be the last white man 
To die within it
•
Excerpt from the she said dialogues: flesh memory, Akilah Oliver
Amid the glaring injustice of our current global moment, many of us are overcome by rage. Akilah Oliver, in her 1999 work The she said dialogues, offers a critical reminder for those of us committed to the difficult task of unthinking the world and imagining new, more ethical, and pleasurable ones. As we leave behind life as we know it, we also cleave a crucial space for the most daring of us to dance into new configurations of happiness and liberation.  "I am singing goodbye. Who said that for every ending there's a beginning. I like that lie."
she said, meditate on rage
i am falling. i am falling. i fall into the crawl spaces of the
androgynous witches who scream bedtime lullabies at my
bruised teeth.
i am going. i am going. i am going into the coven of lesser
stars where the pain cannot find me. and there is nothing
romantic about death there. i said hello but the jackal spirit
screamed back in scorn that i don't know its name. i don't
know its name. so why masquerade a modest empathy
devoid of a real object.
oh how does this rage find me. i try so hard to disappear
into the happy.
where do the lucky ones live. i want to eat at their table.
i am dancing. i am dancing. i dance off the edge of the
girlwoman who dresses in my ashy skin. i sing. i am
singing. i am singing goodbye. who said that for every 
ending there's a beginning. i like that lie.
—the Nightboat Summer Interns: Mars Hu, Grace Joshua Byron & Isaiah Hines