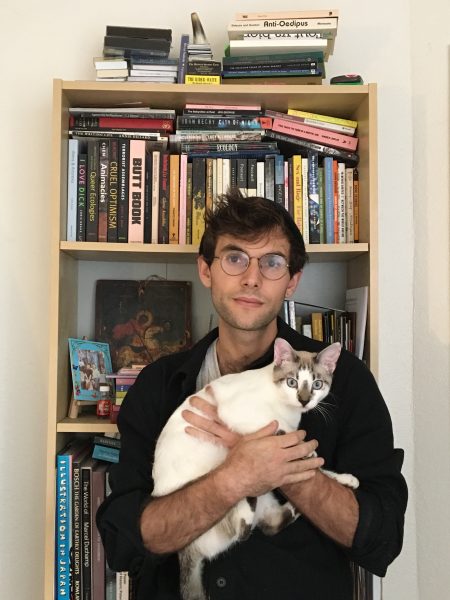 Contests
|
Editorial Selection: active receptions / sodometers by Noah Ross
February 26, 2019
Congrats to Noah Ross!
active receptions / sodometers 
for publication in Winter 2021
Noah Ross is an East Bay bookseller, the author of Swell (Otis Books / Seismicity Editions, 2019) and a co-editor as baest: a journal of queer forms and affects. Work can be found or is forthcoming from Mary: A Journal of New Writing, Taggverk, Requited, FIVE:2:ONE, elderly, and Paradise Now. Noah Ross lives in Berkeley, CA.