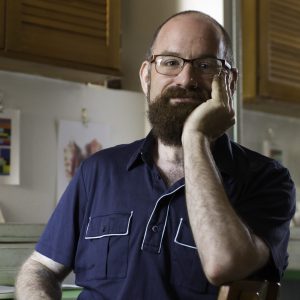 News
|
Brian Teare receives a 2020 Guggenheim Fellowship!
April 15, 2020
Brian Teare, author of Doomstead Days, has been named a Guggenheim Fellow for the year of 2020! From Brian's fellowship bio:
Brian Teare's most recent book, Doomstead Days, offers a series of walking meditations on our complicity with climate crisis. His poems document the interdependence of human and environmental health and use fieldwork and archival research to situate chronic illness within bioregional and industrial histories. As the New York Times noted, "Teare's voices let us weigh the insoluble questions of how to live as an ethical being in the face of violence and environmental collapse."
More can be found on the Guggenheim website. Congratulations, Brian!