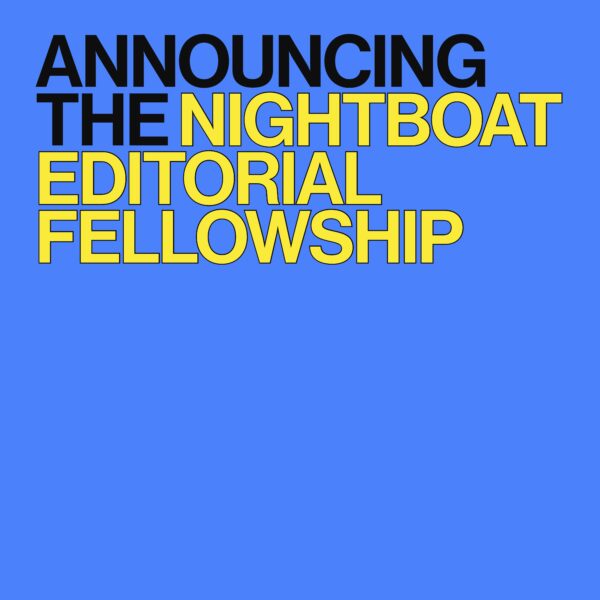 News
|
Nightboat Books Editorial Fellowship
March 25, 2022
Nightboat Books is delighted to announce our new Editorial Fellowship, a program designed to support an aspiring BIPOC editor in developing a book project of their choosing for publication at Nightboat!
Over the course of the two years, the selected Fellow will become familiar with the full life cycle of a book, including developmental and conceptual editing, line editing, copy editing, permissions, design, cataloging, production, publicity, and marketing. The Fellow will receive $10,000 ($5,000 per year of the fellowship or according to the fellow's individual needs) for their work and participation in the program, as well as individualized mentorship and support from Nightboat staff.
To learn more about the Editorial Fellowship, click here.
Nightboat Books is inviting applications through May 15, 2022 via Submittable. Apply today!