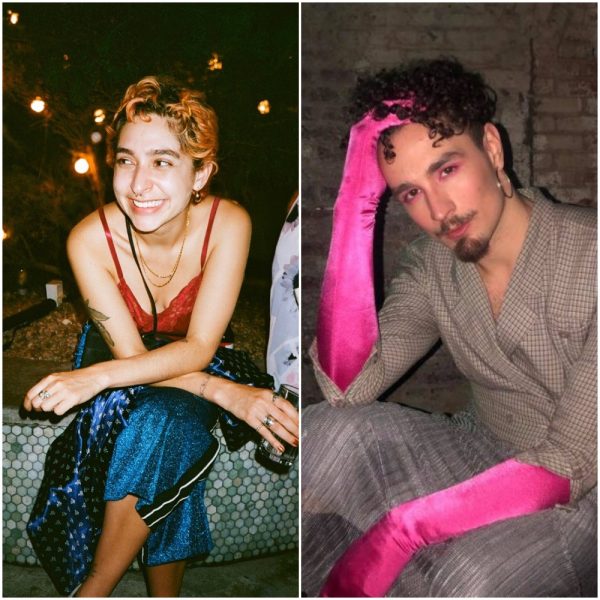 Internship
|
Blog
|
Post:

Ciao, For Now, to Our Spring 2019 Interns!
June 7, 2019
As the spring season approaches the balmy threshold of summer, we're saying so long to our fabulous, wonderful, super-awesome spring interns, Caelan and Alma. Read a little about who they are, what they did with us, and where they're headed as, with a tender smooch, we send them off with newly groomed wings through the […]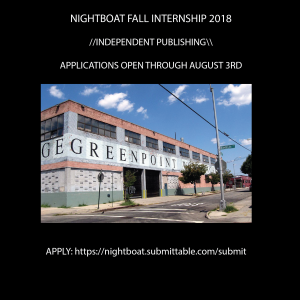 Other
|
Post:

Apply to be a Fall Intern!
September 13, 2018
Nightboat Books Internship Program Fall 2018 The Nightboat Books team is pleased to announce our open call for the Fall independent publishing internship program! The internship will have three sessions annually to begin in Summer, Fall and Spring. The program is designed to engage interns in all aspects of literary publishing: editorial, marketing, publicity, online […]