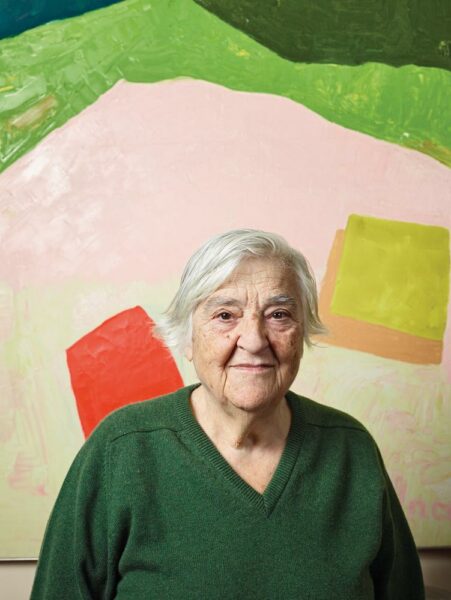 News
|
Remembering Etel Adnan (1925-2021)
November 18, 2021
Nightboat Books mourns the loss of the luminous poet and painter, Etel Adnan, who died on Sunday, November 14th in Paris at the age of ninety-six. Etel was a generous spirit and guide, always interested in the work of younger and emerging poets, and looking to make connections with artists and writers around the world. Born and raised in Beirut, she lived for many years in Sausalito, California, at the foot of Mount Tamalpais, which inspired many of her paintings, and then in her final years, in Paris's Left Bank and the Brittany coast, near her beloved sea. Etel was a great storyteller and raconteur, welcoming and engaging all that came through her door. Her philosophical and lyric capacities as a writer and thinker helped us all to better understand the world we live in.
Nightboat published five books of Adnan's, including Shifting the Silence (2020); Night (2016); Surge (2018); Sea and Fog (2012); and Time (2019), translated by Sarah Riggs, and the recipient of the 2020 International Griffin Prize. Nightboat also published To look at the sea is to become what one is: An Etel Adnan Reader (2014), edited by Thom Donovan and Brandon Shimoda, which includes over fifty years of Adnan's poetry and prose. Many of Etel's books were published by The Post-Apollo Press, founded and directed by her partner Simone Fattal.
We are fortunate to have known and worked with her. She is greatly missed.