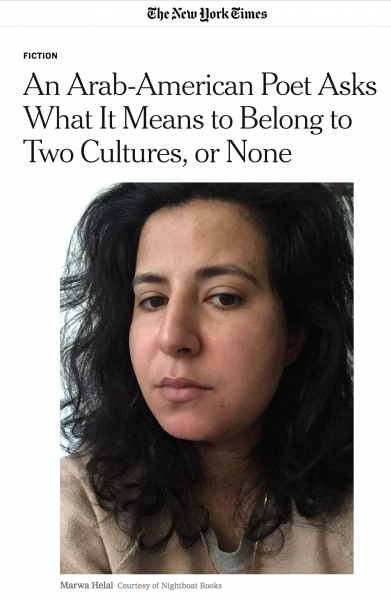 Reviews
|
Post:

Invasive species by Marwa Helal reviewed in The New York Times!
March 20, 2019
We are so thrilled to share that Marwa Helal's fantastic debut, Invasive species was just reviewed by Stephanie Burt in The New York Times Book Review. Pick up a copy of the Sunday times this weekend to see it in print! "Marwa Helal has lived, not always by her own choice, both in Egypt and in America, […]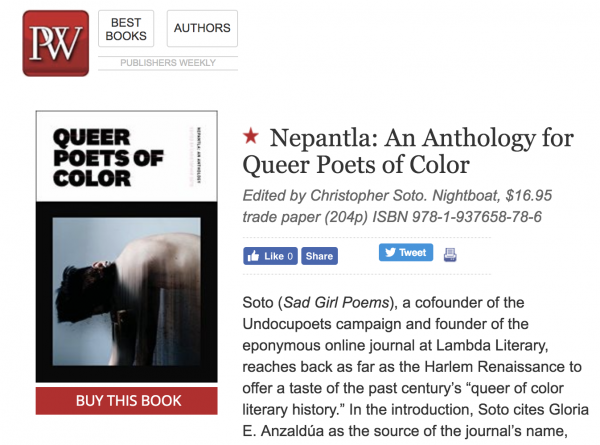 Reviews
|
Post:

Nepantla Receives Starred PW Review!
September 13, 2018
Nepantla: An Anthology for Queer Poets of Color just received a starred Publishers Weeky Review: "Soto (Sad Girl Poems), a cofounder of the Undocupoets campaign and founder of the eponymous online journal at Lambda Literary, reaches back as far as the Harlem Renaissance to offer a taste of the past century's "queer of color literary history." […]